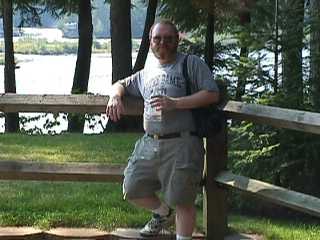 In case you are wondering what a bear is. Well I am one of them :) I am a happy fun loving cuddly gay hairy bear man with who loves cubs, bears, otters, and their admirers. I am 40, 5'11", weigh around 240 pounds, have a beard, and reddish-blondish hair over most of my body. I love men with facial hair but am attracted to a man's personality more than anything. I find that it is not what the man looks like on the outside that counts but what is in their heart. The best playmates have been those men who have great hearts and I can say for a fact, those men that call themselves bears/cubs/otters are the most friendly, cuddly, and loveable of them all!
I spent 2 years with a man who I thought loved me but turns out he did not at the end and we split up. So I am taking my time and having some fun along the way. As for playing, well I can say that I am versatile and somewhat adventurous with the right person if I feel comfortable. As for anything else you might want to know all you have to do is ask!
If you are looking for a friend and possibly a playmate, then why not contact me and lets chat :) I would to spend time finding out about you and telling you about myself.
*Bear Hugs*
Tim
This site is a member of WebRing.
To browse visit Here.